Mike Muscarella - Guitar / Vocals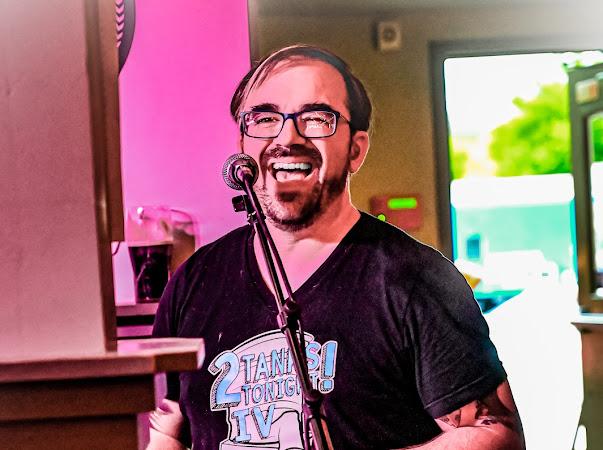 Michael goes by many names, yet each maintains a similar etymological meaning. In the western traditions he is known as Mikael or Michahel while, in the east, he is referred to as The Taxiarch or Archistrategos.  In each case, the name translates to 'Who is like God?', an apt question for such a man of humble origin.
Prior to joining Banned from The Tavern, Michael received noteworthy mention in several classical works.  The Quran locates Michael at the meeting of Abraham in the Canonite wilderness.  Hebraic texts laud him for his advocacy of the Jewish people while under King Neberkenezer. Michael also appears in a dream to St. John on the Isle of Patmos as the defender of humanity against the forces of darkness.   Michael is a three season athlete!  Shrines to Michael can be found on every continent, though his favorites are Mont-Saint-Michel in Normandy France and Skellig Michael, off the west coast of Ireland. His feast-day is September 29 and called Michaelmas  
Between parleying the descendants of Abraham and defending humanity from the fiery wrath of Hell, Michael writes and records original music with the band Violet Mary (www.VioletMary.com)
Michael is proud to be both singing and nashing up the tiny strings with Banned From The Tavern!